Oral Health Restoration
It is common knowledge that maintaining our overall body health is important. Oral health which includes taking care of dental hygiene is equally vital. One very important step in this direction is visiting the dentist at Toluca Lake at least twice a year. This would help determine any signs of occurring or recurring dental problems.
In case your dentist notices any issue with your teeth/gums, they may suggest oral health restoration at Toluca Lake. This can help fix the issue at hand and also get back your oral health. This post details all about the importance of oral health restoration procedures.
What Is Oral Health Restoration?
Also called restorative dentistry, it is believed to be one of the best means of maintaining oral health and hygiene. Your Toluca Lake dentist might recommend oral health restorative procedures. This is in case of a diagnosis of any oral disease or problem. They may then discuss the best possible treatment options. They would consider things specific to your problem for the effective restoration of oral health.
When Do You Need Oral Health Restoration in Toluca Lake?
The dentist team at My Dentist Toluca Lake suggests oral health restorative treatment to the patients if:
They have cracked or chipped teeth
Their teeth have discolored because of regular wear
There are signs of tooth decay or caries
A tooth is missing because of physical tooth injury or decay
There are warning signs of gum disease or periodontitis
Why Choose Oral Health Restoration Toluca Lake?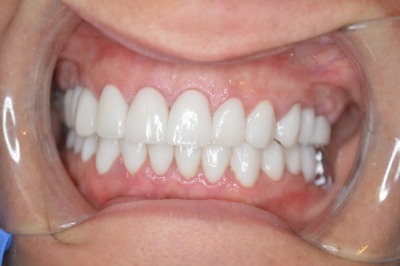 There are several benefits of the process, some of which are listed below. Regular visits to your dentist at Toluca Lake would always be beneficial to you for several reasons. They'd be able to fix the problem at hand of course. Besides that, the dentist can also:
Help incorrect teeth alignment in case of crowded or misshaped teeth. In the case of teeth spacing, the dentist can fill out the empty spaces on the gum and help in proper alignment.
Your dentist may also suggest the replacement of the broken or damaged tooth. This is especially if it's a permanent one. This would ensure better oral health and improved orofacial appearance as well.
Taking care of minor dental issues such as dental cleaning, whitening, or straightening can provide an immense boost to self-confidence. You end up feeling a lot better about yourself.
Oral health restoration processes also involve guidance on daily oral hygiene practices to be followed at home. These include proper brushing techniques, flossing right, use of mouthwash for rinsing. Besides of course the use of tongue cleaner. Your Toluca Lake dentist can advise you on all this and much more.
Oral health restoration at the Toluca Lake office generally begins with a visit to the clinic. You'd be meeting one of our expert dentists who after a brief oral examination would assess your current oral health. Based on the report, they'd then suggest the most ideal treatment procedure that may be required to rectify the problem.
The clinic uses advanced processes. These can perform restorative dentistry in just one or two appointments. You may discuss your comfortable time with your dentist on the first visit.
Willing to know more about oral health restoration procedures followed at
My DentistToluca Lake? Call us on 818-483-9077. You may book an appointment with Dr. Sahakyan, our expert dentist. You may connect with any of his equally well-experienced team members too. They'd only be happy to guide you on how to get back and maintain your oral health for longer. You may choose to visit our clinic in Toluca Lake for consultation with our dentists on any of your queries.